Kids Diving in the Philippines
Today, diving has never been safer and more enjoyable for the whole family. Family Diving in the Philippines is an amazing way to spend time with your kids, sharing exciting underwater adventures filled with unique marine life, amazing corals and unforgettable experiences.
Don't be discouraged if the kids or their parents are not yet certified to start blowing bubbles or are just not interested. Many hotels in the Philippines have their own 5 * dive centers with a wide range of courses. And once your junior diver and you yourself have earned your coveted PADI certification, the whole family can take to the sea for unforgettable memories of the underwater treasures of the Philippines.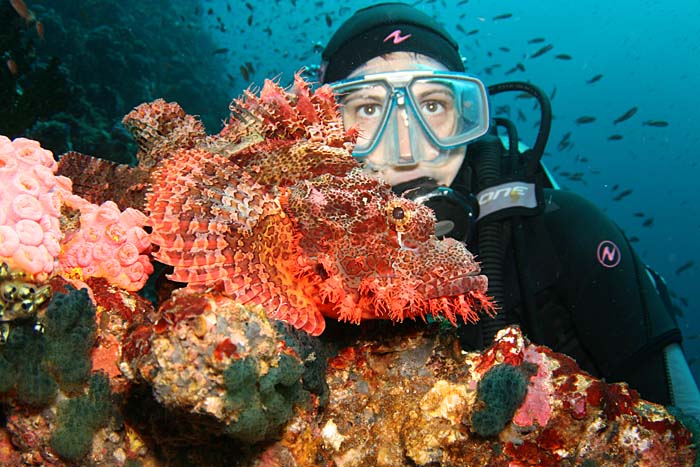 Family Diving in the Philippines
Anyone can start scuba diving, and with over 7,100 islands, the Philippines is one of the best places in the world. Learning to dive is an exciting process that does not require distraction from school, family or friends. Learning how to work with equipment is no more difficult than knowing how to use a smartphone. Remember that you and your children are not the first and not the last. Diving is simple, easy and fun and these days the whole family can enjoy this exciting sport. Seeing the delight and pride that shine on your child's face is an unforgettable experience, not to mention what a hero he will look like in the eyes of his friends the next day!
Remember – diving is contagious, and if parents are carried away by it, then children will become divers. Diving is basically a family sport and recreation that can bring the family together and make them much happier. Passion for diving successfully combines the romance of travel, vigorous activity, physical activity, the process of learning, love of nature and aesthetic pleasure. So scuba diving naturally leads to the harmonious development of the personality, and for many children, the passion for diving becomes the meaning of their whole future life.
There are many destinations in the Philippines that offer an excellent learning environment for children and ideal diving for the whole family. Easy and colorful diving, professional PADI courses, modern dive centers and resorts offer all the essentials. Head to Panglao Island in Bohol for fun diving and tropical island charm, or visit Moalboal or Malapascua Island for fun diving and colorful quintessential Philippine charm. Try wreck diving in Palawan or Luzon waters, or go on safari to the famous Tubbataha Reefs.
Often, not everyone in the family is a diver, and you may be looking for a place in the Philippines that combines diving with other activities to broaden the child's horizons while keeping the children active and cheerful. Many of the Philippines' dive destinations have superb attractions, from the incredible wildlife of Palawan Island or Northern Mindanao to the historical and cultural heritage of Luzon or Cebu.
Useful Qualities
Diving is not only an exciting sport. Scuba diving allows you to develop unique qualities in a child that are difficult to achieve in everyday life. Physiologically, scuba diving is a great way to improve coordination, improve overall motor skills, develop endurance, and learn to be able to relax and calm down, as well as manage your attention. By learning how to move properly under water, the physical form of your children will be fixed for a long period.
Scuba diving provides a child with a unique opportunity to explore a new world and is beneficial in many ways. After the initial training in basic diving skills, a cozy and colorful underwater environment is often an ideal multi-sensory environment where a child can relax and unwind from a life of study and school, as well as maintain and strengthen psycho-physical and emotional health, improve memory, attention, and perception.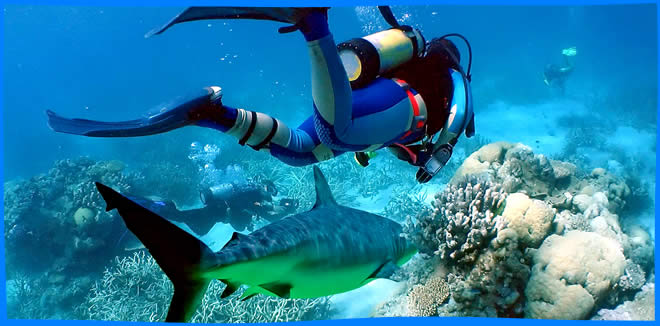 Interesting Facts
SCUBA is an acronym. It means self-contained underwater breathing apparatus!
Diving is incredibly safe! Even safer than driving or having a child!
Thanks to the play of light, fish, corals and plant life underwater can appear a different color than they really are! (school physics course)
Under water, sound travels much faster, so it's hard to tell where it's coming from.
The behavior of light under water makes all objects about 1/3 larger than they really are!
In 1992, Richard Presley made a dive that lasted 69 days!
Every year more than 1 million people become certified divers.
Only 10% of the world's oceans have been explored by divers!
The world record for deepest scuba diving is held by South African Nuno Gomes, who dived to a depth of 318.25 m (1,044 ft.) in the Red Sea, Dahab, Egypt, in 2005.